Omni channel; trend, opportunity, challenge, or necessity?
This is an archived item.
Omnichannel, you hear the word everywhere these days. Is it a buzzword or the latest trend in customer contact? Is it necessary for an organization to implement this strategy? Although omnichannel as a strategy isn't very easy to implement, it's advisable to take some steps in this direction. Today, the customer has high expectations when it comes to their buying experience, and as a smart organization you don't want to lag behind the competition. In this blog we will discuss the meaning, the different applications, and the pros and cons of omnichannel.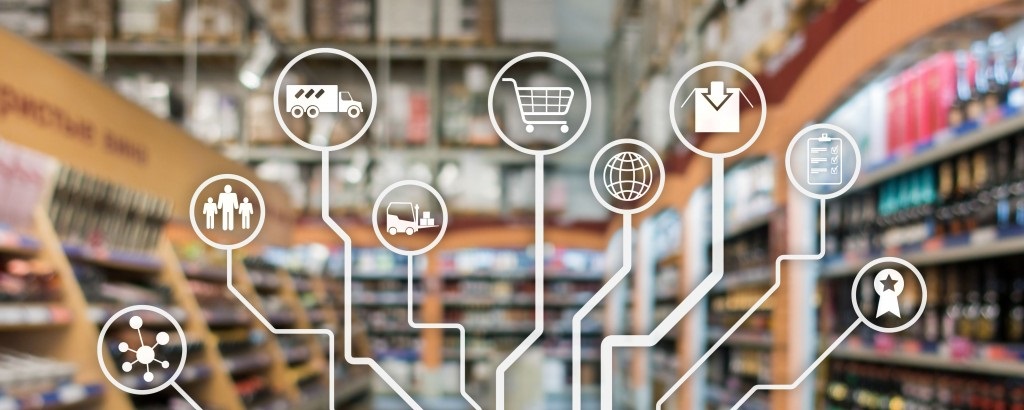 What is omnichannel?
Omnichannel is a strategy in which all communication channels are coordinated for the benefit of the consumer.
What exactly does this mean? We'll illustrate it with an example: Mary sees a beautiful dress in the window of a shop. At the moment, she doesn't have the time to try on the dress. In the evening she goes to the seller's website. She finds the dress and takes a critical look at the style and available sizes. She doubts whether this dress would suit her. A few hours later, she contacts the chatbot through the store's Facebook account. "I'm six feet tall. Is the dress in model X too short for me?". The chatbot informs her that the dress will fit well with her height and reassures her that she can always return the dress or bring it back to the store if it doesn't fit. Mary is convinced, and she buys the dress through the webshop. Later, she's called by a store employee to check if she likes the dress. Her purchase is confirmed with an email that includes a smart suggestion for a possible follow-up purchase. Mary is happy with her dress and she tags the store in a beautiful Instagram Story, in which she enthusiastically shows her friends her new purchase.
omnichannel focuses on the convenience of the customer. How does the customer want to contact us? Where does he want to buy his products? And does he want to pick up the products in the store or have them delivered? To implement omnichannel, the entire customer journey must be considered. The consumer must be able to move seamlessly between the various channels, at any time of the day, seven days a week. We call this effortless engagement.
Clear brand experience
For the optimal customer experience, it's important that the brand experience remains the same across all channels. Think of the corporate identity, but also the prices, conditions, and communication style. Because of the unambiguous brand experience, the customer no longer distinguishes channels. The customer only sees one organization or brand. The customer no longer buys his product from a specific store or webshop, but from a specific organization or from a specific brand. The channel in which they do this depends only on the time, location, or intention at that moment.
Single channel, multi-channel, cross channel and omnichannel: what are the similarities and differences?
Is a single-channel strategy considered outdated these days? For many entrepreneurs, yes. With multi-channel, cross channel and omnichannel, the emphasis is on serving the customer using multiple channels. With these three strategies, it's important to be where the customer is and to eliminate as much friction as possible.
Single Channel
Entrepreneurs with a single channel strategy use one channel to communicate with their customers. Usually, this is a physical store, but it could also be just a web shop or social media account.
Multi-Channel
An entrepreneur with a multi-channel strategy uses multiple communication channels, but the coordination of the channels is secondary in this case. Multi-channel is more about creating the largest possible range of options, so that the customer can reach you in several ways.
The most common example of multi-channel is the combination of a physical store and a webshop. In the case of multi-channel, these channels are not fully coordinated. It's possible that the webshop uses different prices than the physical store. The webshop can also have a different look and a different return policy. Sometimes a webshop even operates under a different name. Often this has to do with different prices that an organization uses online.
Cross Channel
Organizations are already taking a significant step in the right direction if they start using cross-channel. With this strategy, there are several channels that the customer can use and some of them are coordinated. In any case, this strategy recognizes that the customer has different touchpoints in the purchasing process. An example of cross-channel is offering the option to pick up products in the store if they've been ordered online.
Omni Channel
In this list, omnichannel is the most evolved form of customer-oriented strategies. Unlike cross-channel, omnichannel channels are fully tuned to each other. The brand experience is synchronized across all channels and the information is fully coordinated.

What are the benefits of Omni Channel?
Customer loyalty
Omnichannel provides a deeper connection with your customer. You know where to find the customer everywhere, both via online channels and in the physical store. Because the corporate identity of all communications across all channels is also coordinated, the customer gets a familiar feeling with your brand. That trust ultimately results in loyalty. Research shows that organizations with a strong omnichannel strategy manage to retain an average of 89% of their customers. On average, this percentage is 39% for organizations that do not make optimal use of omnichannel. This shows that optimal use of omnichannel leads to a significant increase in customer loyalty. Why is customer loyalty important? Loyal customers are not only more likely to purchase more often, but they are also generally willing to pay more for a product.
Time saving
By using both physical and online channels, you can save the customer a lot of time. If a customer orders an item of clothing online that doesn't fit, the customer can choose to return it. However, this takes a lot of time. There may be a physical location of the store in the vicinity of the customer. The customer can then decide to return the garment to the physical store to save time.
Conversion
Conversion also increases by using the omnichannel strategy. The customer has more channels at his disposal where the product information is made known. The customer can look up and compare the information at any time. If they have a question, the customer can go to a live chat on Facebook during the day and a chatbot in the evening. The choice to buy a particular product can be made at any time, and the purchase can be made at that time via any desired channel.
Data enrichment and targeted marketing campaigns
Omnichannel is a considerable challenge, especially for a marketing department, because this department must ensure that all communication channels are seamlessly coordinated. This is a time-consuming process. Still, it's worth it when you consider the opportunities this strategy presents. As a marketing professional you can, for example, set out to perform certain actions after successful implementation. By using the data that you collect by deploying omnichannel, you can approach customers in a personal and targeted manner through their own preferred channels. For example, you could attract your customers to the physical store within a radius of a kilometer with a targeted advertisement on their social media.
What are the drawbacks of omnichannel?
After this summary of the benefits, you'll probably wonder why organizations don't just switch to an omnichannel strategy en masse. The main reasons for this are time investment, budget, and technological limitations.
Stiff organizational structure
It takes a lot of time and manpower to properly implement omnichannel in an organization. For this, various teams within an organization must be well-coordinated. This often requires a major change in the organizational structure. If everyone continues to work on their own island, the various channels will never be properly coordinated. Good management with a customer-centric attitude is crucial in this process.
The threat of the cell phone
For many organizations, the mobile phone is seen as a threat within the omnichannel strategy. Because organizations offer different channels, it's also easy to compare prices with competitors. The term showrooming is often used to describe the phenomenon where in-store customers view a product and obtain information, and then search online for the cheapest option. How do you deal with this as a retailer? For example, you could add QR codes to the products in your store. With this, you send customers directly to your webshop and you may prevent them from browsing for the cheapest option.
Omnichannel, the new quick fix?
A well-implemented omnichannel strategy is paying off. Customers can contact and make purchases at any time of the day through multiple channels that are perfectly coordinated. The brand experience seeps through in both the physical store and the webshop and both on social media and in the brochures. The customer gains more confidence in the brand and is also inclined to purchase a product more often. The convenience of the customer is paramount. Do you want to receive the product? No problem! Then return it in-store? We look forward to seeing you! The marketing department can enjoy a wealth of data and make personal offers based hereon. A win-win situation for everyone!
So, is it the quick fix that organizations crave today? It's no quick fix. omnichannel is an opportunity, but certainly also a challenge: it requires a major change in many organizational structures. Fortunately, there are tools that make it easier to centralize various channels. Does the omni channel strategy fit within your organization? Our experts are happy to advise you on omnichannel and its implementation with tools such as OBI Engage. Request a no-obligation consultation!