Digital Insights Platform
With this platform you gain more insight and control over the online landscape of your organization.
Many government organizations are struggling with a growing number of websites. To get a better grip on all websites within an organization, many online teams work with Excel sheets. But they are never 100% up-to-date or highly automated. 
We have extensive experience in digital governance, compliance and web management within this segment. Based on this need for grip and insight, the Digital Insights Platform (DIP) was developed.
Grip, insight and action
DIP always offers you up-to-date insight into, for example, ownership, performance, accessibility and location of the hosting of all websites. This will help you quickly clarify these and many more features of all your websites.
It works just like with the dashboard of your car: if a red light is on, you know that you have to do something immediately. For example, if there is a problem with a security certificate, it will be shown on DIP in real-time with a red 'lamp'. The use of red, orange and green 'lamps' indicate the priorities immediately.
For large and small organizations
The functionalities that DIP offers add value to our customers. It is interesting for both large and small organizations. In smaller organizations, often only a few people with limited time are responsible for managing various websites. If you can dive directly into the details of the information with an extensive overview, a lot of time will be saved. 
The platform can also provide insights for our consultants to advise local authorities. This is only possible if the customer shares their information with SIM. As SIM does not have access to the customers' platform.
Dozens of websites online and insufficient insight into ownership, performance, accessibility and costs. A recognizable problem that many organizations struggle with. DIP helps you clarify these and many more features of all your websites.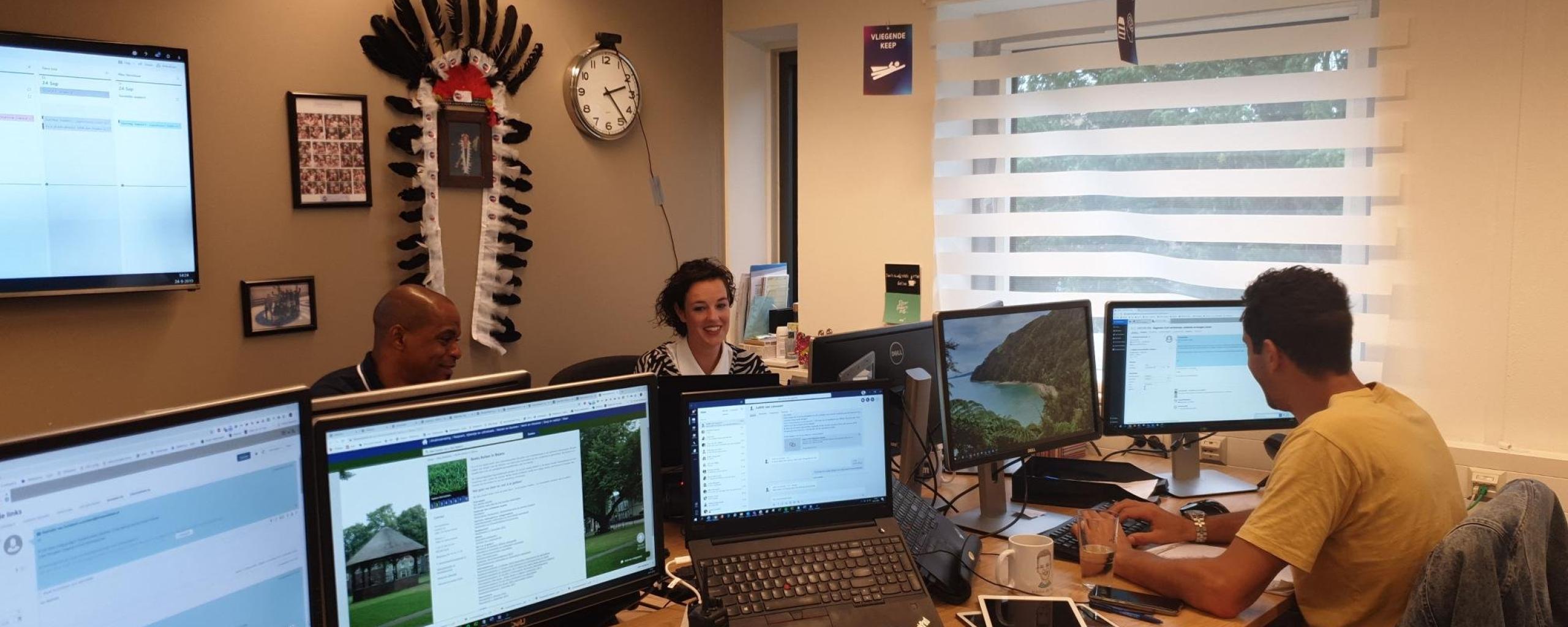 What does DIP do for you?
It maps all your websites
It helps you with your digital governance
It checks whether websites comply with rules and laws
It will save you a lot of time
DIP helps you with your digital governance
With DIP you map, among other things:
How big your online landscape is; how many websites, pages
Who is responsible for what
When contract terms with suppliers expire
What websites cost on an annual basis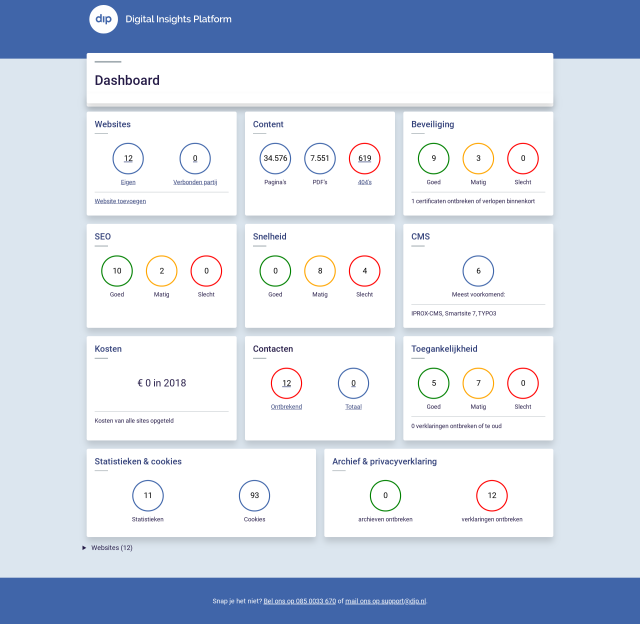 DIP makes compliance transparent
DIP provides insight into the extent to which you have clear whether all your websites comply with laws and regulations:
Archiving
Accessibility
Privacy
Security
DIP saves you a lot of time
It is not always possible to perform all necessary checks on a structural basis. Time is simply lacking. DIP automatically checks and lets you know where to get started. Anticipate and respond quickly instead of running behind.