Our Customer Contact System is a cloud solution that helps to manage customer contact across all channels better and more efficiently. Instead of separate applications and virtual counters, customer contacts across all channels are centralized in one application.
The focus is on handling all questions by providing answers registered in the knowledge base. This reduces the need for a callback because you can instantly provide an answer. There is also the option to forward callback request to colleagues to provide feedback on the questions. This way everyone in the organization can continuously improve the services.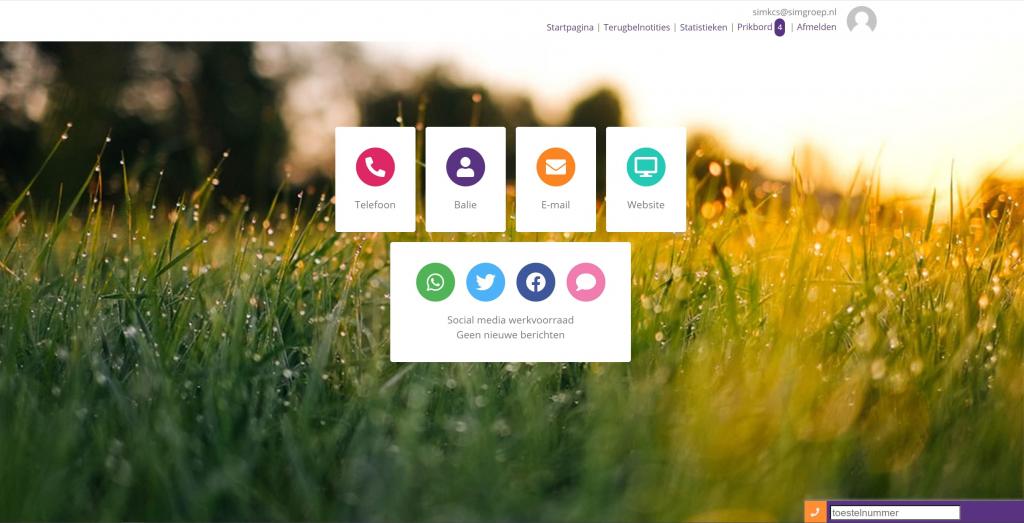 Dealing with customer contacts as quickly as possible
Enjoyable and simple interface for employees.
Flexible search function aimed at showing specific and relevant content for answers.
Convenient callback functionality for the entire organization.
Multi-channel, so not only by phone but also Facebook, Twitter, WhatsApp and chat.
Reuse of existing data and systems
Integration of existing Product & Services catalog, FAQ, personnel cards (eg via Social Intranet), etc. to find information and colleagues.
Integration with OBI4wan for capturing and handling messages via webcare channels.
Integration with telephone exchange (Mitel) for easy transfer.
Integration with Exchange (Outlook) to show the availability of colleagues.
Continuous optimization of knowledge base, processes, and performance
Provide feedback on content by: 'Correct result not found' and 'This answer is incorrect' functions.
Management information with real-time info KPI's on customer contact, content, and callback behaviour.
Direct overview of pending callback notes per department and per person, including processing time.
Privacy first
Personal information only show when it is strictly necessary for processing a current request.